Your I.P. Address is being identified for security reason !!

One Company,
Many Services!!



Book Your Appointment Now !




This website is dedicated to Mr. Adil's Father Mr. Mohammad Ismail (late, died on 10th January 2012), who was a Chief Consultant of well known Immigration Company
'Westland Multi Services'.
May Allah Rest his Soul in Peace, Ameen

Newspaper Advertisements since 2004
   Pakistan Rupee Exchange Rate
<!-end of code--><!-Weather in Karachi, Pakistan on your site - HTML code - weatherforecastmap.com -->
<!-Currency Converter widget - HTML code - fx-rate.net -->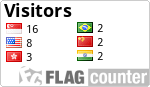 There are currently 2 users on this website
Welcome to Superior Consulting (Pvt.) Ltd. Official Website. Your ultimate choice for Migration Advise and Solution. We are Considered as Highly Trusted Migration Consultant in Pakistan, having clients all over Pakistan (Karachi, Lahore, Islamabad, Rawalpindi, Gujranwala, Jehlum, Lalamoosa, Quetta, Peshawar, Hyderabad, Sukkar, Nawabsha, Faisalabad, Sadiqabad etc.) and outside Pakistan such as UAE, Saudia Arabia, Oman, Qatar, Kuwait, UK, South Africa and Brunei. Mr. Adil Ismail, Senior Immigration Consultant and Director of the Company is the Only Source in Superior Consulting to get Reliable and 100% accurate advise. Mr. Adil Ismail along with his trained staff provide the most efficient and effective services to our esteemed clients. We are the best service provider to our clients from the day they enter our office till the day they finally settle down in their country of choice. We provide special free pre-assessment service in which we identify the possibilities of success rate of the case before we formally accept the application.
We give top most priority to our clients' goals and assist them in achieving the same in a most efficient manner. We not just assure our clients of the best services at all times but are also confident to get the desired results for our clients. We are committed to our clients to help them in realizing their dreams and career.
You'll enjoy the benefits of dealing with a professional company that prides itself in its expert knowledge, skills and professionalism in the presentation of Migration Applications. Superior Consulting has been providing a professional, quality service, built on honesty, integrity and unquestionable ethics, at competitive and more importantly AFFORDABLE rates.

Find the difference yourself why most people are relying on Superior Consulting (Pvt.) Ltd. for success. Please have a look at our clients testimonials.

** Please note that Mr. Adil Ismail does not hold any other office other than Superior Consulting (Pvt.) Ltd. **
If you are genuinely looking for a Successful, Experienced, Reliable and Affordable Consultant then Look No Further !
You are now at right place, congrats !
( Office Closed on Fridays -- Sunday Open from 11.00 am to 5.00 p.m. )

Head Office Address: Suite # 210, 2nd Floor, Kashif Center, Near Hotel Mehran, Shahra-e-Faisal, Karachi- Pakistan.
Tel: +92-21-35658107, 35658108, 35658109
** Please take an appointment before visiting. Without appointment meetings are not given. For General Information you can browse our website
Fax: +92-21-35657361
Email Us : info@superior.com.pk , superior.adil@gmail.com
Cell : +92-345-2206613, +92-312-2206613 (Mr. Adil Ismail)
(Friday Off - Calls are not entertained after 7 pm.)


Live Chat / Suggestion / Advise from Our Senior Consultant
(Subject to availability )

.
add seniorconsultant210@yahoo.com (do not email on this id, only for chat)
superior.adil@gmail.com
superior.adil
Credit Card Facility Available @ Office